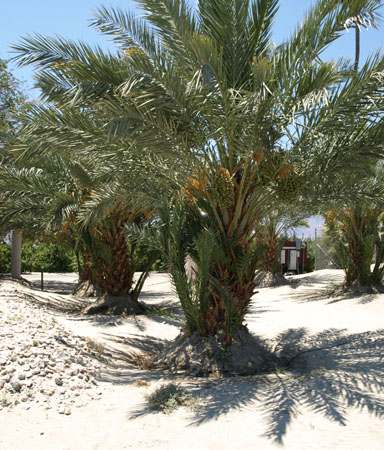 Medjool dates are considered the "Cadillac" of dates. As Natureís Candy, they are great sources of potassium, magnesium, copper, and manganese, while being low in fat and sodium.

These delicious dates are grown on our ranch in the Coachella Valley, where we hand pollinate, thin, harvest, and pack them. Available seasonally, our dates our sold fresh, never having been sulphured or frozen.

After they are hand picked, they are sun dried and lightly washed; since they are never sprayed or fumigated, you could eat them directly from our trees if you didnít mind a little sand.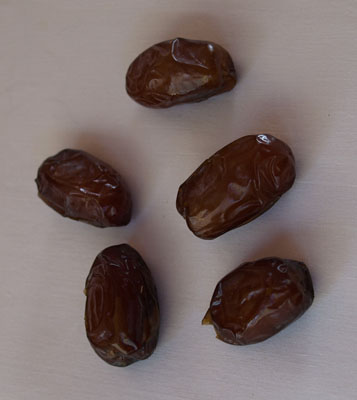 As we only sell fresh dates, they are a seasonal crop, please check back in September!